AVANGARD beat Team Vitality in the quarterfinals of StarLadder Berlin Major 2019 CS:GO. Team Alex ALEX Macmakin was defeated with the score 1:2 and left the tournament.
The French team took 5-8 place and earned $35 million Previously, the championship left ENCE eSports, losing to Renegades. On September 7, AVANGARD will face the Australian team in the semifinals of the tournament.
Informed Australians of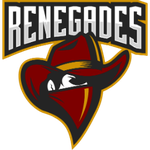 Renegades beat ENCE with the score 2:0.
Read more: Statistics of the Group Stage of StarLadder Berlin Major 2019
StarLadder Berlin Major 2019 runs from 23 August to 8 September. The prize Fund of the tournament is one million dollars.