If you missed out on Black Widow when she first arrived in Fortnite, then you are going to have a chance to purchase her again because she's going to be returning to the game but this time in a bit of a different clothing option.
Widow will be ready for winter in this go, because she will be available in a new Snow Suit look. While we don't have an exact image of the skin yet, there is a teaser image that shows the outline for it. This appears to be another cosmetic that you will be able to pick up for free by participating in the Marvel Knockout Super Series.
Update: Here's what the skin will look like in the game!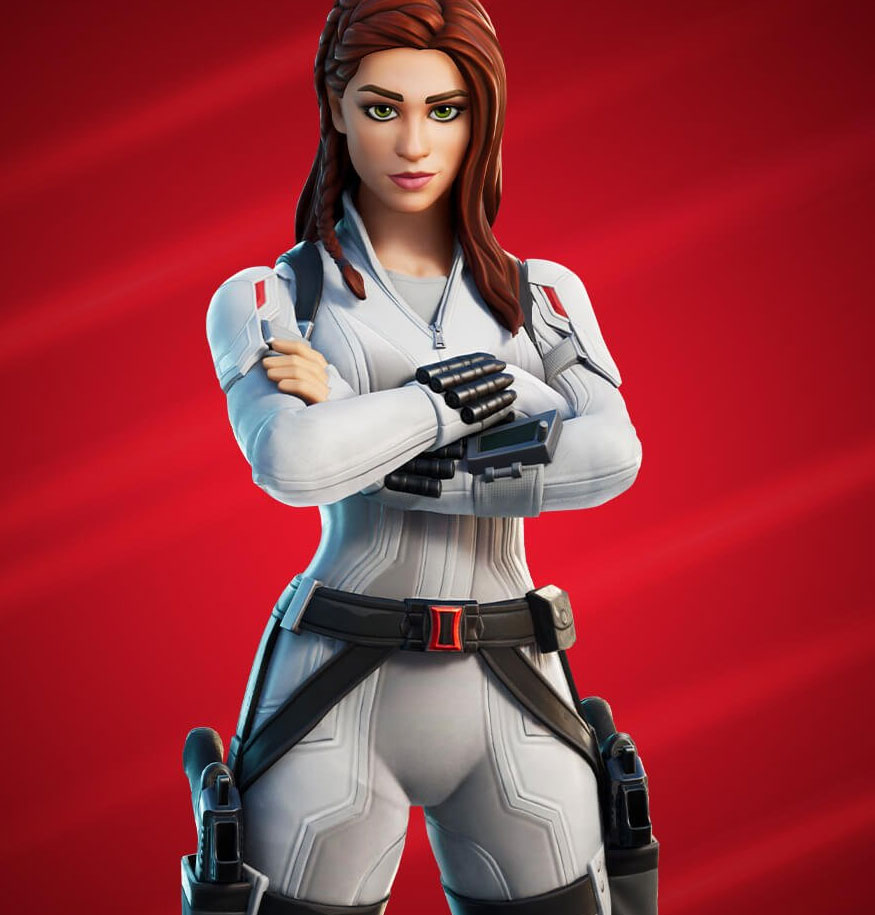 Fortnite and Marvel's relationship continues to grow as we see continued involvement between the two companies. With the season steadily heading towards completion, we are just waiting on Galactus to arrive on the map and take things into a new direction. It appears that Marvel will be hanging around for the time being, so look out for more skins involving a variety of their superheroes.
The obvious biggest bummer about this skin is the fact that it isn't going to be a style. Black Widow already exists in the Fortnite cosmetic catalogue, so the fact that they are making it a completely new skin is pretty weak in my opinion. Here are the currently known details from iFireMonkey on Twitter about when it will be available:
Marvel Knockout Tournament [Duos]
Black Widow (Snow Suit) is the skin
Takes place on November 11th
The Black Widow (Snow Suit) set has a bundle version as well for the item shop.
The snow suit for Black Widow is going to be involved in her future movie. Unfortunately, due to the pandemic, we have no idea when that movie will be in theaters.