Here's how to complete your Fortnite Season 4 Week 5 challenges.
The fifth week of Chapter 2 Season 4 is almost upon us, which means there will be some new challenges to complete. As usual, the challenges have leaked in the most recent patch, so we have a look at them ahead of time. This allows you to get prepared for completing them quickly and easily!
Here's what you will see on Thursday, September 24 when the challenges are released for the Fortnite Battle Pass:
➤Search Chests at Doom's Domain (0/7)
➤Eliminations at Dirty Docks (0/3)
➤Drive a car from Slurpy Swamp to Catty Corner in less than 4 minutes without getting out (0/1)
➤Collect Floating Rings at Coral Castle (0/1)
➤In a vehicle, jump through the flaming ring at Salty Springs (0/1)
➤Make a Stark Robot dance (0/1)
➤Destroy Gorgers (0/1)
➤Deal damage to opponents at The Authority (0/500)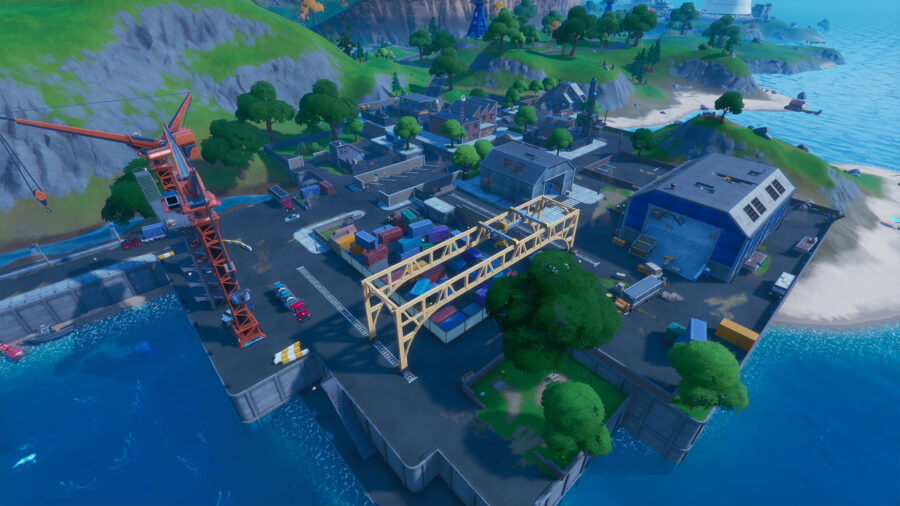 It looks like Epic is risking bringing back the floating rings for another round. These were troublesome in the previous season, but they seem to have gotten them fixed in the latter stages of it. Getting eliminations in Dirty Dock should be relatively simple, as long as you can find people landing there. The deal damage to opponent at The Authority is likely an extra challenge that will be added if one of the others has issues.
Doom's Domain has quite a few chests to search, and you could even take out Doctor Doom himself and plunder his vault. Credit to Fortnite.gg for the map of the chests that is used below.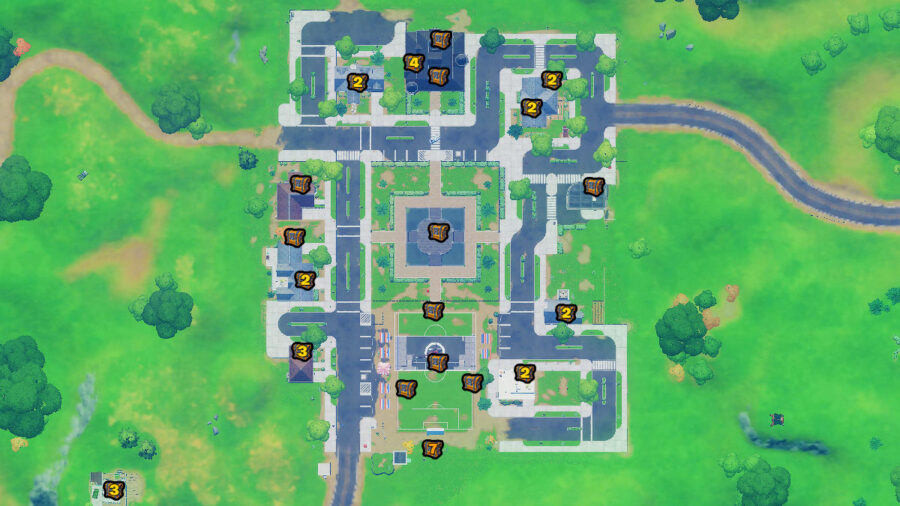 We don't know just yet where the flaming ring will be at Salty Spring, or where the floating rings will be at Coral Castle. I expect as we get closer to the challenge release date we will be privy to that information.
If you're looking to dance with some Stark Robots then you are going to need to hack them first. You can either knockdown one at a quinjet location, or you can head to Stark Industries and take out one of the henchmen. Once you do, go near the downed robot and hack them. This takes a little while, but once you do they will help fight with you. They are also willing to do the robot dance with you if you use an emote, which is all you need to do to complete the challenge.
The Gorger and its Gatherers are getting a lot of spotlight in these last couple of weeks. This week you will need to destroy a Gorger, which you've likely done if you completed last week's challenges. You can find all of the locations the Gorger spawns on the map below.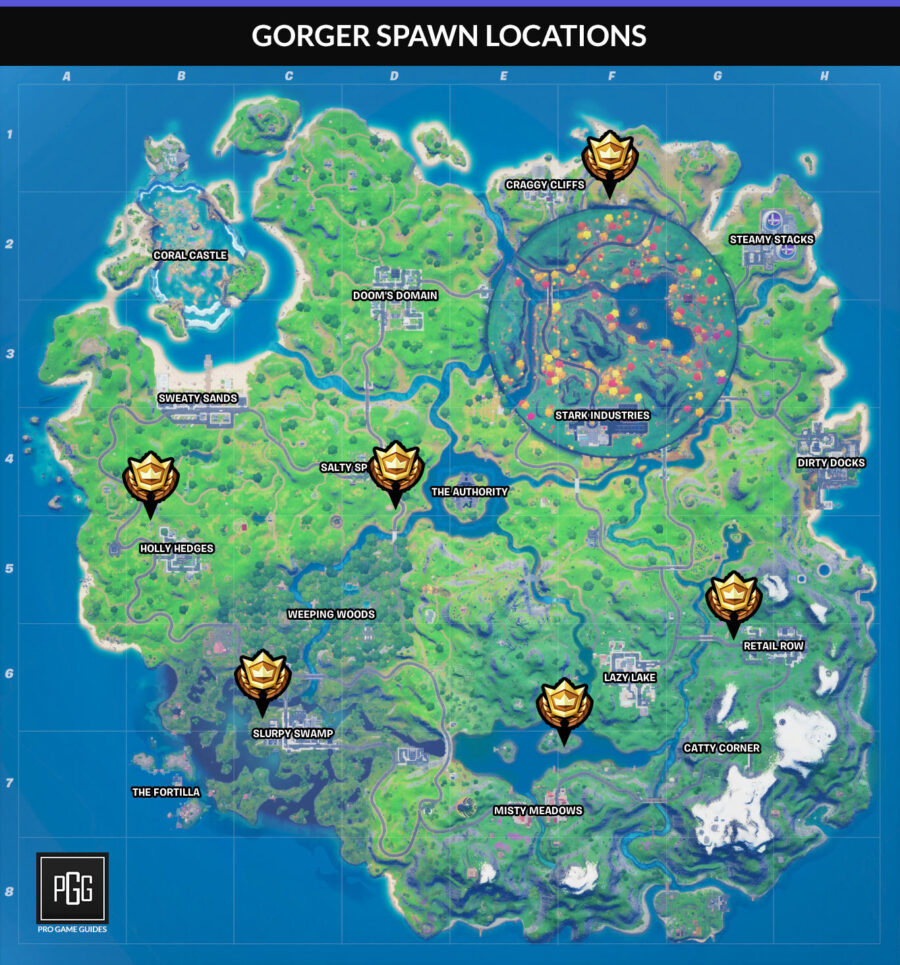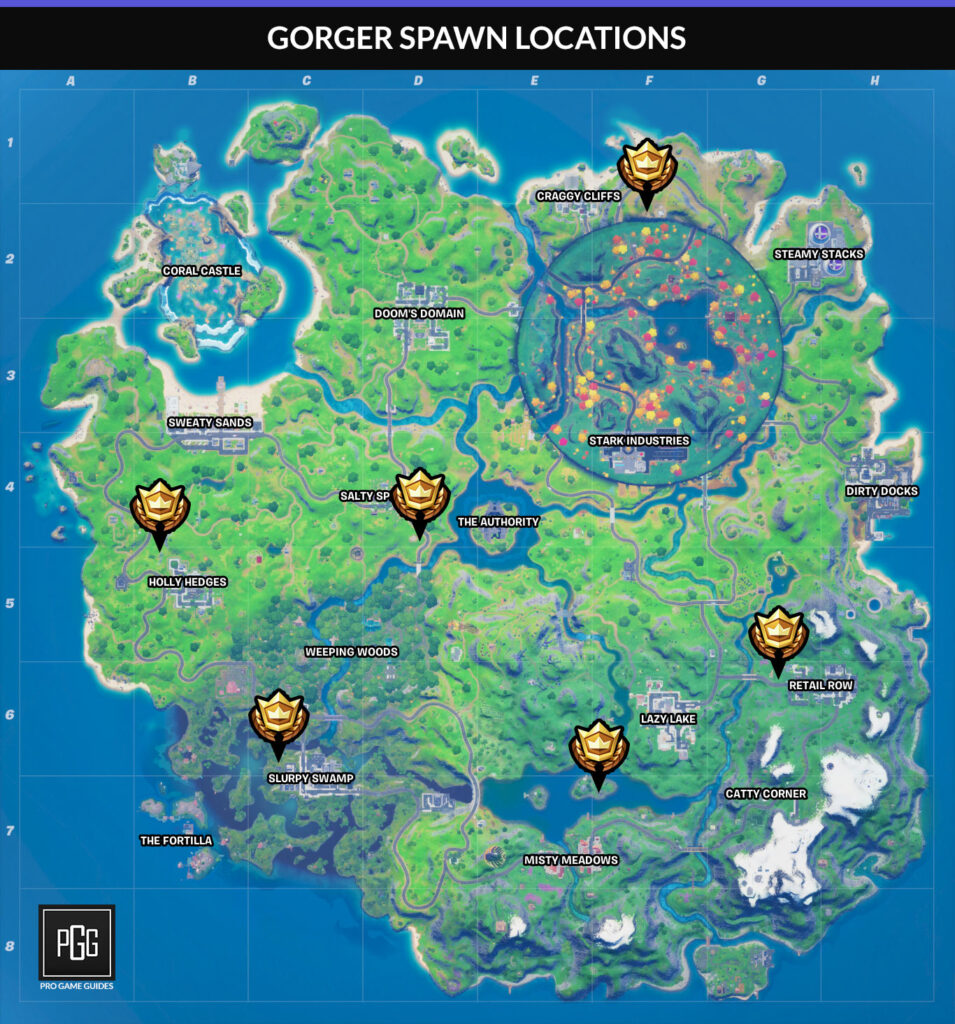 That's all we know about the challenges so far, we'll have additional details on how to complete everything once we are near their release!