They Who Hear the Sea World Quest – How To Unlock Hidden Treasure Genshin Impact
20.06.2021
The password to the luxury chest in "They Who Hear the Sea" is a guide to the world quest in Genshin Impact, added with the version 1.6 update . This quest is to find the treasure of the Twinning Isle of the Golden Apple Archipelago .
You find a strange seashell on a steamy island in the Golden Apple Archipelago. It seems that the sounds coming from it indicate something
Completing the quest " They who hear the sea"
Execution stages:
Find the treasure on the Twinning Isle
And now let's go into more detail:
The marker will take you to a small island in the middle of the archipelago, on which hilichurl stands, and it is doomed to destruction. Swim up to this piece of land and remove the hilichurl.
After defeating a weak enemy and digging in the specified place, a treasure chest will open to our attention. A chest with a lock on the lid, and it needs to be opened somehow!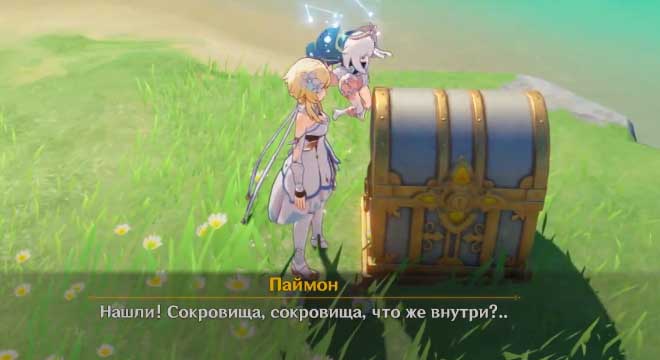 Paimon will tell us that the shells that make a sound will help us to pick up the code to the lock.
To do this, we need to visit the game menu, namely the tab " Ballad of the Abandoned Homeland"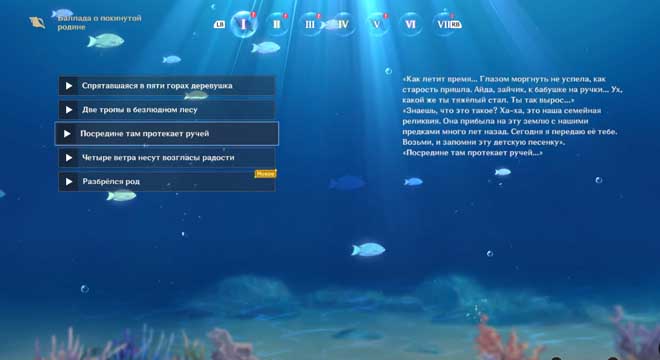 After carefully reading what is written, we understand the sequence of numbers that must be entered in order for the chest to open.
Here is the correct combination: 5214