Our guide will help you quickly find all the food Trucks that are located on Fortnite island and involved in the trials of the Winterfest. In our Guide you will find an accurate map showing all the locations of food vending Machines that you will need to visit during the mission to get your new style for skin Remedy! It's a no-brainer if you know exactly where to go.
LOCATION OF FORTNITE FOOD TRUCKS
We know of four places, but there may be others. Check out this map pointing to their exact location:
North of Pleasant Park
The truck is located North of a Pleasant Park in an inconspicuous location next to a small tourist camp.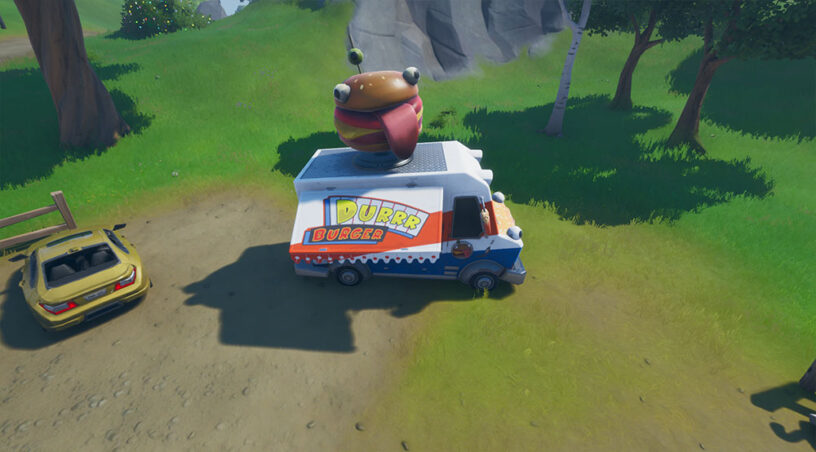 South of Salty Springs
This area is South of the Salty Springs and is quite easy to spot.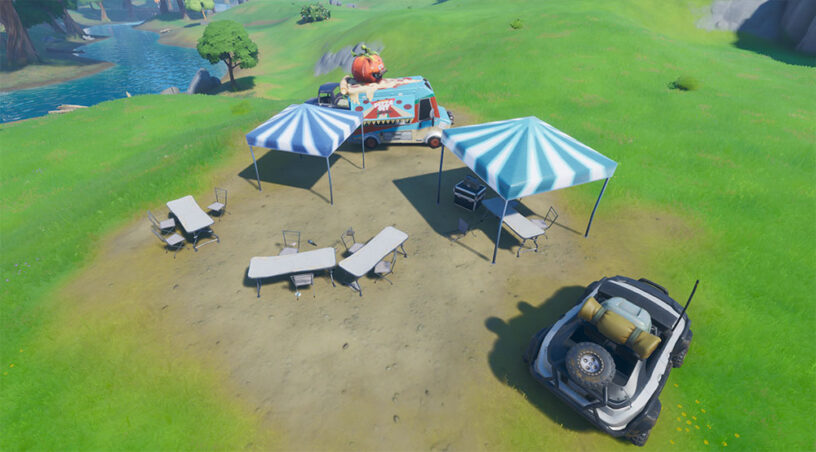 North of Lazy Lake
The food truck is right along the road that is North of Lazy Lake.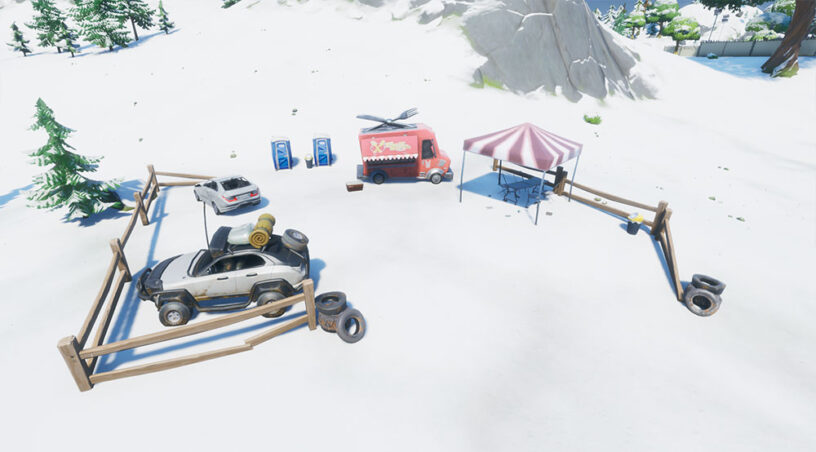 South of Retail Row
This place is high on a mountain that is directly South of The Retail Row!