North of Pleasant Park
The truck is located North of a Pleasant Park in an inconspicuous location next to a small tourist camp.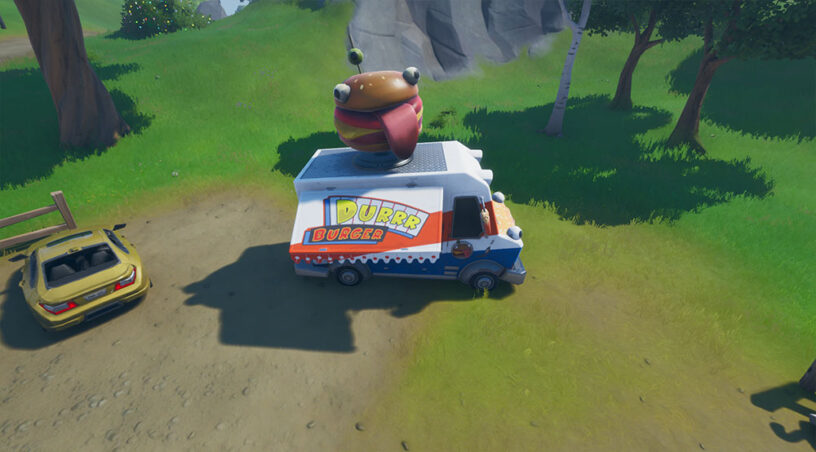 South of Salty Springs
This area is South of the Salty Springs and is quite easy to spot.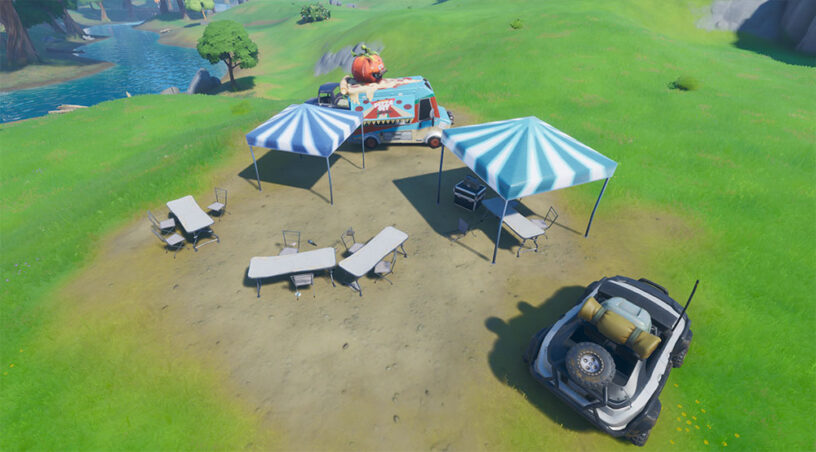 North of Lazy Lake
The food truck is right along the road that is North of Lazy Lake.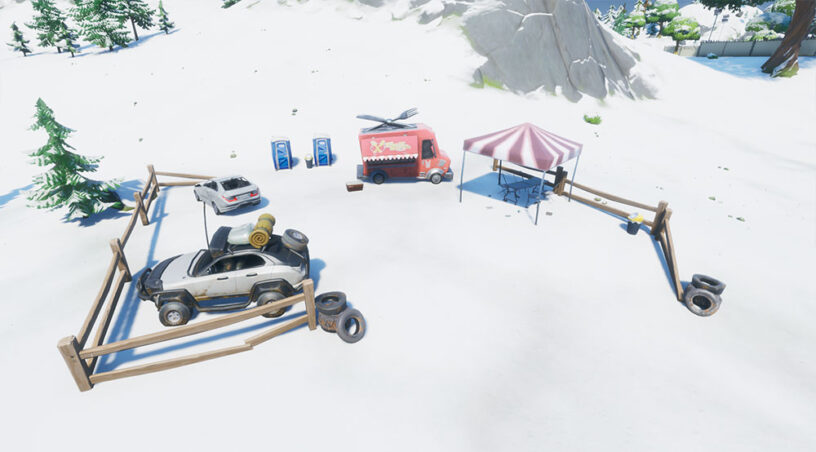 South of Retail Row
This place is high on a mountain that is directly South of The Retail Row!